Action Tramps - York PlayCentre

A large strong tower unit with four platforms spiralling around the central upright. Leading off the second platform is a wooden climbing ramp with rope, with the fourth platform leading to the green 3m wavy slide. For further enjoyment is a rope commando net and swing arm with two swings included. As with all our PlayCentres, we use pressure-treated planed rectangular timber to minimise splits and cracks. All bolts are galvanised and recessed for safety and appearance. Detailed assembly instructions and all necessary fittings are provided to make construction a straight-forward DIY job. Please note that the dimensions supplied correspond to the layout in the photos, and will change if you chose to assemble the unit in a different configuration.
Due to the expert knowledge we have built up over the years selling these climbing frames we have been awarded the 5 Star Stockist accreditation from the manufacturers. Click the logo on the right or click here for more details.
Don't forget, when you buy your climbing frame from us we offer you the opportunity
to buy accessories at up to 40% off !
Click here for details
Specifications of the York PlayCentre

Platform Size

4 levels each 0.6m x 0.6m (24" x 24")

Platform Height

0.6m, 0.9m, 1.2m & 1.5m (24", 36", 47", 59")

Overall Dimensions & Length of Swing Arm

4.9m x L3.5m (193" x L138")

Overall Height

3.25m (128")

Swing Arm Height

2.50m (98")

Tower Dimensions

1.4m x 1.4m x 3.25m (55" x 55" x 128")

Platform Access

Steps + Climbing Ramp + Commando net

Slide Length

3.0m (118")

Build Time

6+ hours 2 people




Where space is at a premium, the York playcentre can also be bought without the swing arm.

Make your accessory choice here
We have been retailing these play centres since day one and have built up an in depth knowledge of them. You can make use of our years of experience in selling, designing and building these play centres, by contacting us on 01342 833 464 with any specific requirements. Also by ordering through us we can save you money on the best quality wooden climbing frames available in the UK today.
Unlike most websites we have experience in building these play centres, so please call us today to discuss your requirements. We have included a few images from a recent build, please click here for more details......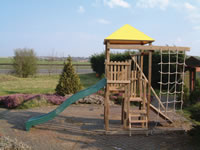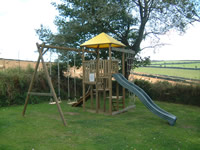 Click images for larger versions
Order online or phone us on
01342 833 464
to place your order now


Chat with one of our online assistants (Available at limited times only)